We are concrete and architectural resurfacing experts and use a unique proprietary blend of hardened limestone, crushed quartz, cements and polymers to beautify unsightly brick, concrete, walls, and other masonry surfaces. 
Each project is hand-carved and colored, resulting in the stunningly realistic look of stone, but without the expense of a costly tear-out. LimeCoat® is perfect for interior and exterior applications, making it the best choice for both residential and commercial jobs.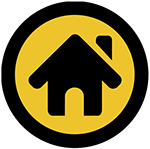 Is your driveway, sidewalk, or pool deck cracked and ugly and in dire need of resurfacing or repair? Our natural limestone/quartz overlay coating is cool, non-skid, and ultra-durable which makes it perfect for resurfacing concrete driveways. We can also install it on vertical applications such as fireplaces, interior walls, and exterior walls.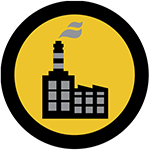 LimeCoat DFW's decorative concrete coatings and overlays are ideal for a wide variety of commercial properties and projects such as retail locations, restaurants, amusement parks, pools and sports complexes. LimeCoat's natural limestone/quartz overlay coating is a perfect non-skid, and ultra-durable overlay.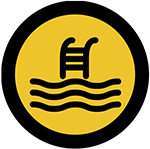 Is your pool or spa constantly losing water? Let our experts find the leak and repair it for you. Our staff is full licensed and trained in the most advanced methods of leak detection to ensure that your pool will be as good as new once we're finished.
LimeCoat is the best product! Thank you for completing the awesome job on our driveway and front walkway. We get so many compliments on the workmanship, and most folks think we have actual flagstone instead of a coating. It is so authentic and enhanced the curb appeal to our home immediately! We are so pleased with the whole experience. The crew was clean and professional and even let me stand over them and pick the shading. I felt like I got to be part of the finished product and love the results! Raul and his team did such a great job, and he took care of us as if he was working on his own home. We were definitely impressed with the devotion and attention to every detail on our project!
What a beautiful job Raul and his helpers did on the patio. We love it and are so pleased with the workmanship. We will recommend your company with A+
What a transformation! LimeCoat DFW turned our tired, cracked and old concrete sidewalks, front porch and back patio into a beautiful showcase of craftsmanship!! I highly recommend this company!
Our patios and walkways are now the focal point of our home and will be enjoyed daily. The job was well done and met our expectations. We are very pleased with the results and the crew was polite, on time, and artful in their workmanship. They are the very best craftsmen we have seen in all our work, and we have done work with every trade the past seven years. We know and appreciate excellent skills.
 I would recommend them to anyone wanting to update their Pool, Patio, Driveway. They are a good reliable company.
LimeCoat DFW
Covering All of Dallas Fort Worth
LimeCoat DFW
709 Lingco Dr #101
Richardson, TX 75081, USA
p: (972) 238-7739
f: (972) 238-7747
LimeCoat DFW | 709 Lingco Drive, Suite 101 |Richardson, TX 75081
Office: (972) 238-7739 | Fax: (972) 238-7747

Contact Us Today
Fill Out The Form Below For A Free Quote!